Once again there was the industry giant games event known to many as "E3" in Los Angles last week, and with that came a floodgate of new games. Not all of these are shown or widely known, so I will in this post attempt to look at the smaller games that may have escaped the limelight. You can also see my post last year also if you want to.
So let us start:
"KEYSTONE" (From Digital Extremes, 2018)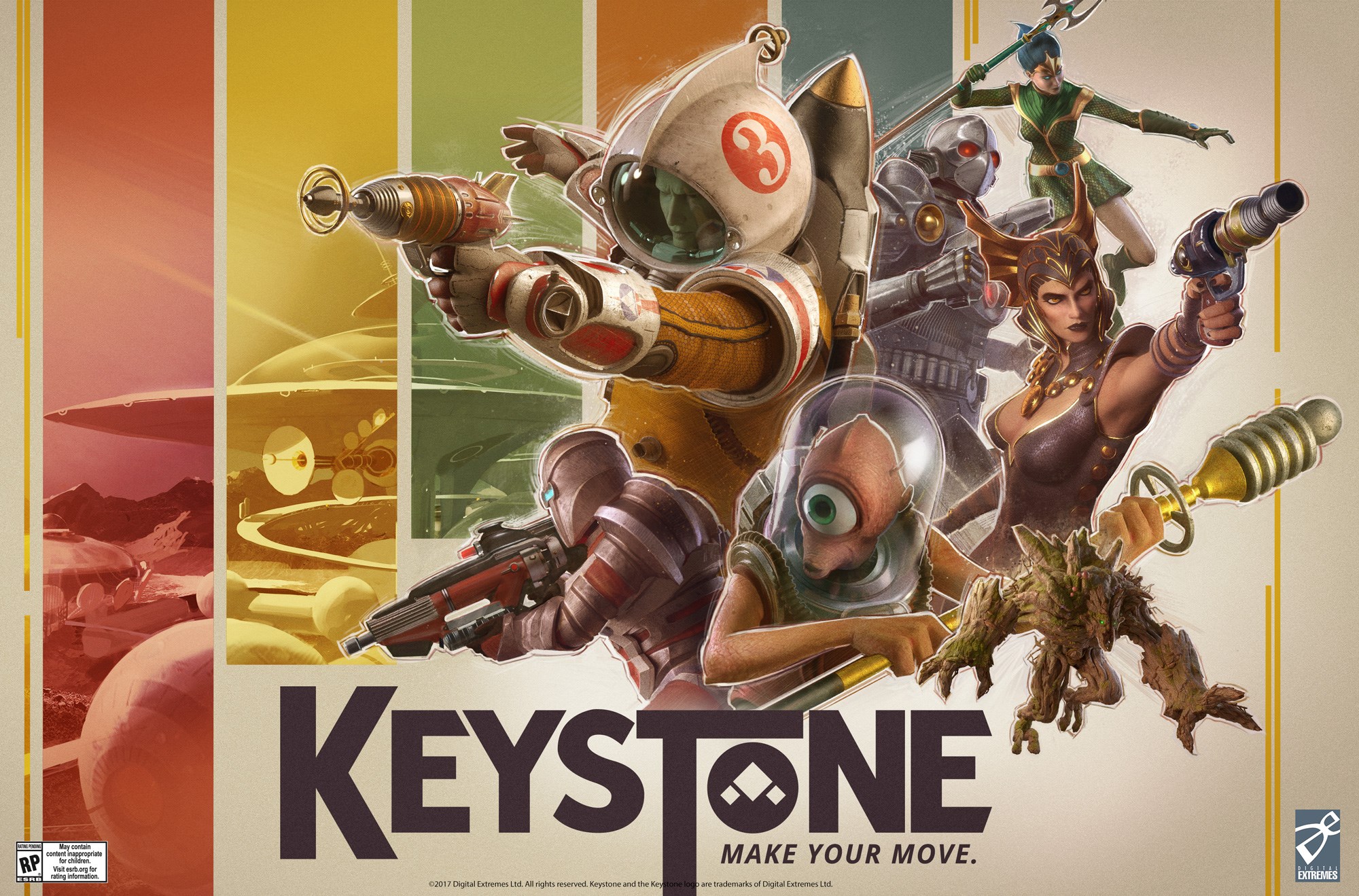 Not a lot of this new game from the makers of Warframe is known other than the fact that its a throwback to the old 60/70s monster and alien sci-fi theme which seems like a solid attempt to ride on the current nostalgic wave of games and movies. From their official statement, it is a competitive online, free to play FPS with some deck building strategies as an underlying game pillar. Digital Extremes has a solid track record of games and a steady pipeline from their recent creation Warframe. Until we see some actual gameplay, it is really hard to see if this is a fully fledged new system utilizing the core of Warframe but without the extreme micro transactions and macro gameplay elements. Either way, I am a sucker for the art style, presentation, and the company in general so I've signed on for the Alpha. Read more here:  http://www.digitalextremes.com/news/2017/05/digital-extremes-announces-keystone | http://www.pcgamer.com/warframe-studio-digital-extremes-reveals-a-new-game-called-keystone/

HUNT: SHOWDOWN
Publisher: Crytek
Developer: Crytek
Release: 2018
Platform: PlayStation 4, Microsoft Windows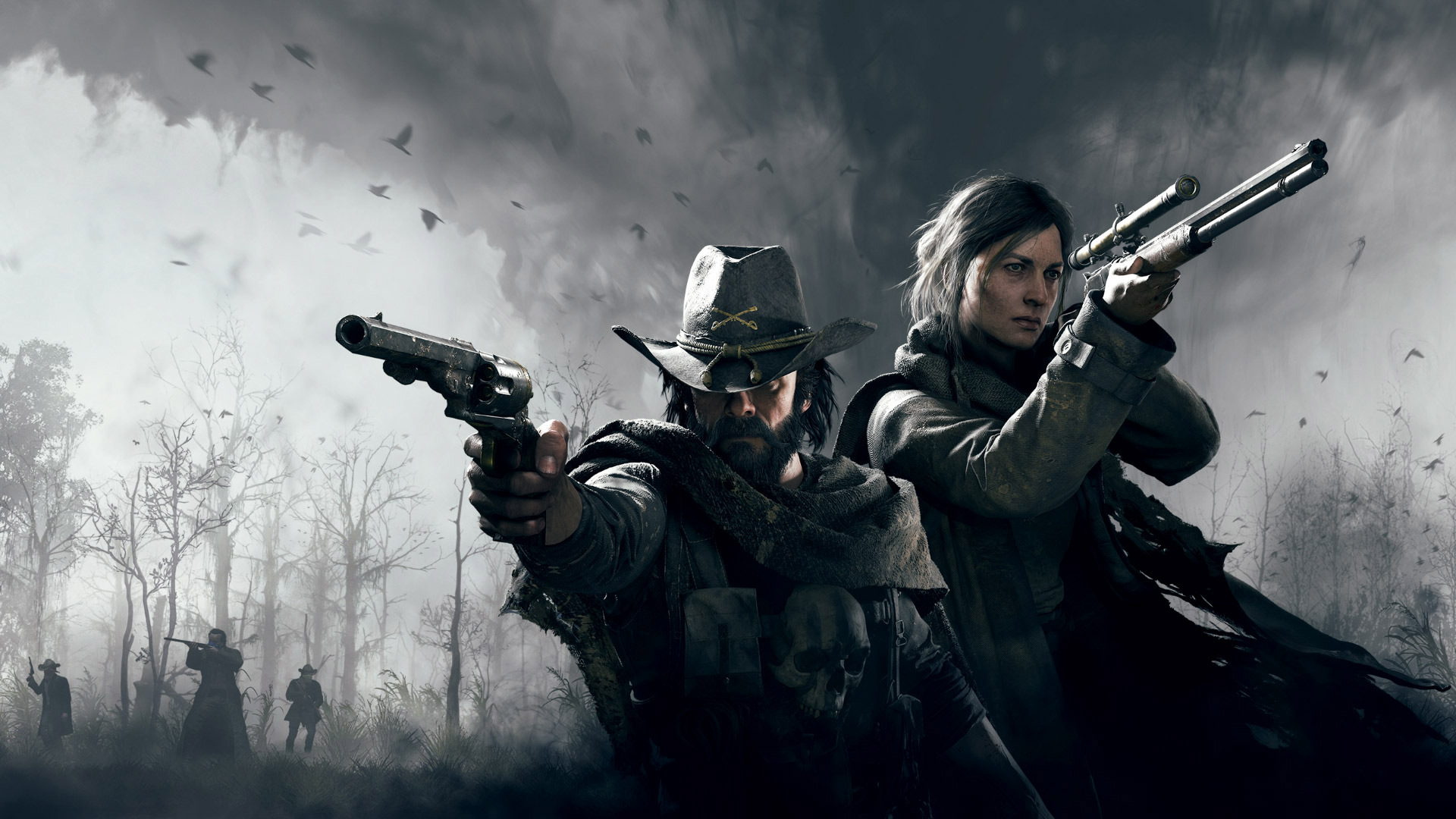 A new game from Crytek, now utilizing Lumberyard engine (A new piece of the CryEngine licensed to Amazon). This game, also an FPS ala Left For Dead, where two hunters fight against an undead horde of AI/NPCs to achieve their goal. The twist here that keeps the game fresh is that there can be several teams at once or that you fight different gangs of bosses and enemies at the same time making each battle unpredictable and fresh,
The game was originally in development at Crytek USA, who wished to create a spiritual successor to Darksiders—a video game series developed by their predecessor, Vigil Games—under the title Hunt: Horrors of the Gilded Age. After the initial announcement in June 2014, Crytek USA was shut down due to financial issues, and the development was brought to the Crytek headquarters. The game, under the new title Hunt: Showdown, was re-announced in May 2017. Hunt will be a free-to-play game, but with the feel of a triple a feel and look. Hunt will be monetized purely through cosmetic items and experience boosts. While the latter part is the more uninteresting bit, the game looks to be a fun online/coop experience sorely missing from today's market.
Video narrated by "Hunt" Creative Director Magnus Larbrant and Level Design Director Chris Auty as they hunt down a monstrous spider in a dark Louisiana swamp.
More info here: https://www.huntshowdown.com/ | http://www.eurogamer.net/articles/2014-06-06-how-the-spirit-of-darksiders-lives-on-in-hunt-horrors-of-the-gilded-age | https://www.polygon.com/2014/6/11/5801942/hunt-horrors-of-the-gilded-age-free-coop
HIDDEN AGENDA
Publisher: Sony Interactive Entertainment
Developer: Supermassive Games
Release: 2017
Platform: PlayStation 4, Microsoft Windows
Hidden Agenda is a gritty crime thriller headed to the PS4 that's designed to be played solo or collaboratively with up to five other players in a group in the same room. Created by the minds behind Supermassive Games (Until Dawn), Hidden Agenda makes use of Sony's PlayLink application for your smartphone to build an experience where your decisions directly impact the story. You'll be working together or against each other to take down a serial killer called "The Trapper," who builds fatal traps on the corpses of his victims to kill first responders.
This seems to be a really good use of the "interactive story meets game" recipe from Supermassive Games studio while not veering too far away from their previous game core mechanics used in Until Dawn. I believe this to be a solid entry from them and something truly fascinating if this is your cup of tea.
Video:
Also from Supermassive comes "The Inpatient".

The Inpatient is a VR experience set in the 1950s in a familiar sanatorium. Those who have played Until Dawn will remember the halls of this imposing building as you ran from an unseen enemy, made friends with and then lost a dog and for some, lost fingers. The Blackwood Sanatorium is back, and this time the floors are clean – sort of – and the windows intact. Set around 60 years prior to Until Dawn, The Inpatient places the player in the shoes of a patient with amnesia in this VR Psychological horror. Just like in Until Dawn, your choices matter, who knows how many of the unsuspecting characters you'll end up losing as you try to piece together who you are and why you are in Blackwood.
The Inpatient looks like a solid VR horror that has a decent story driven adventure where the player controls a patient within the walls of this impressively foreboding sanatorium. Luckily the game does not seem to be an on-rails shooter, unlike the Until Dawn VR spin-off 'Until Dawn: Rush of blood'.
More Here: http://www.lizardlounge.net/2017/06/15/e3-2017-supermassive-games-shows-off-inpatient/ | http://www.lizardlounge.net/2017/06/15/e3-2017-supermassive-games-shows-off-inpatient/
SEMBLANCE
Developer: Nyamakop
Release: 2018
Platform: PC, Unannounced consoles
Semblance is a wonderfully inventive and superbly squishy puzzle platforming adventure in which you can deform the game world and squash your character into different forms as you attempt to save your world from an infection of a strange hard substance. Easy-to-learn controls allow jumping and dashing, and the puzzles use clever physics dynamics to catapult and bounce Squish to his objectives.
You can also try out the demo here and read up on the development of Semblance: http://www.alphabetagamer.com/semblance-alpha-download/ 
NEX MACHINA
Publisher: Sony Interactive Entertainment
Developer: Housemarque
Release: June 20/Out Now
Platform: PlayStation 4, Microsoft Windows
From the team that created Resogun and in collaboration with Eugene Jarvis (Robotron, Smash TV) comes an intense arcade shooter that blends the best of coin-op skillful gameplay and modern cutting edge voxel tech.
The game stars a futuristic soldier as she makes her way across a landscape of endless energy blasts, bullets, and damaging red matter. As this super-soldier, the player must leap and fire their way through the action, and like Housemarque's best games, the only way to success is constant motion, quick reactions, and an attitude of charging directly into the thick of the fighting.
The game is also out now =D
ABSOLVER
Developer:  Sloclap/Devolver Digital
Release: 29 August 2017
Platform: PlayStation 4, Microsoft Windows
In what looks like a blend between Darksouls and Street Fighter, we find Absolver. Absolver is an online multiplayer combat game where players are placed behind the mask of a Prospect under control of the Guides, the new rulers of the fallen Adal Empire, who have placed you here to determine your worth in joining their elite corps of Absolvers.
"We think the world would be a much better place if there were no guns," lead developer Pierre Tarno says. "Then we could finally focus on important things, like sword fighting and how to kill a man with one punch.". That alone makes me quite interested in testing out this game. Bundle that with actual fighting stances and an absolutely gorgeous art style and presentation, this is definitely the game I've been waiting for.
Video here:

DISTANT
Developer: Snowman
Release: TBA
Platform: tvOS, PC, Mac, unannounced consoles
Built By Snowman, creator of Alto's Adventure, has revealed the first trailer for Distant, a game it's creating in partnership with Australian indie firm Slingshot & Satchel. The video (below) shows a caped, glowing hero leaping from column-like structures through a massive cave, with a waterfall, glowing pyramid and blue fauna in the background. The company didn't give a launch date or price but said it's coming to Mac, PC, consoles and Apple TV.
VAMPYR
Developer: Dontnod Entertainment Via Focus Home Interactive
Release: 2017
Platform: PlayStation 4, Xbox One, Microsoft Windows

Dontod, the team behind teen drama Life is Strange, have taken a hard right turn with their next game, Vampyr. It's action-packed, violent and just a little bit voyeuristic. In Vampyr, players take on the role of Dr. Jonathan Reid, a World War I veteran practicing medicine in early 20th century London. The city is in the grips of the Spanish flu, which is somewhat complicated by the rise in cannibalism. Not only are citizens dying from illness, they're also prone to be turned into "skals," a mutation that eats away at the mind while giving people a taste for human flesh. All along the Thames, in fact, skals lurk below the piers ready to leap out and devour passersby.

More: https://www.polygon.com/e3/2017/6/20/15829736/vampyr-dishonored-gameplay-preview-dont-nod-life-is-strange-e3-2017
A Plague Tale : Innoncence
Developer: Asobo Studio via Focus Home Interactive
Release: 201X
Platform: PC/Mac
While on the subject of plagues, we have this new action adventure game from Asobo Studio.  A Plague Tale: Innocence takes place in 1349 when the plague ravaged the Kingdom of France and deals with two young orphans, Amicia and her brother Hugo, on the run from the Inquisition. Not much is know but it looks quite intriguing with the gameplay and the swarm mechanics.

More information: http://aplaguetale.com/ 
A CASE OF DISTRUST
Developer: The Wandering Ben
Release: 2017
Platform: PC/Mac
Inspired by Raymond Chandler stories and the artwork of Saul Bass, A Case of Distrust is a noir mystery based in 1924 San Francisco. You play as a private investigator called Phyllis Malone, an outlier in the prohibition era, and the gameplay centers around making story-based conversation choices and point-and-click investigations. Trip up characters in interrogation contradictions, navigate a world of underground speakeasies, and run with the wrong crowd in this stylized take on a classic genre.  Written in the style of a classic first-person-narrated noir, I am intrigued to get to the bottom of A Case of Distrust's dark mystery.
TUNIC
Developer: Finji
Release: 2018
Platform: PlayStation 4, Xbox One, Microsoft Windows

" TUNIC is a gorgeous Zelda-style adventure starring a fox" describes Polygon. From the developers off Canabalt and OVERLAND, comes TUNIC which is an action adventure about a tiny fox in a big world. Explore the wilderness, discover spooky ruins, and fight terrible creatures from long ago. This company always delivers on slick gameplay and visuals and  TUNIC looks to deliver the same feel.
Hope that was informative and that you might have found a few more game to put on the list. Let me know if you want me to add some more onto it.